Gold-Standard.com
The Only Prep You NeedTM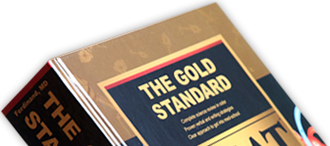 About Gold Standard Multimedia
Gold Standard Multimedia is a test prep company that provides innovative and interactive multimedia solutions for students preparing for various exams. We offer a range of services, including:
Online courses: We offer comprehensive and engaging online courses for many exams. Our courses are designed by experts and include video lectures, quizzes, practice tests, feedback, and tips. You can access our courses anytime and anywhere on your preferred device.
Books and materials: We offer high-quality and up-to-date books and materials for many standardized exams. Our books and materials are written by experts and include clear explanations, examples, exercises, and solutions. You can use our books and materials as a supplement to your online courses or group-tutoring sessions or as a standalone resource.
Apps: We offer fun and free interactive apps for many exams. Our apps are designed to help you learn and practice your skills in a gamified way. You can use our apps to challenge yourself, compete with others, or just have fun while studying.
We are a team of passionate and experienced educators who believe that learning should be enjoyable and effective. We have helped thousands of students achieve their academic goals and dreams. We are always ready to help you with your exam preparation.
If you are looking for a reliable and creative test prep partner that can help you ace your exams, look no further than Gold Standard Multimedia, and find out why we are: The Only Prep You NeedTM.